Whenever I think of Essential Oils that are meant to be used in the bedroom it takes me back to the Goddesses. Goddesses exude sexuality and sexual confidence. All stories I have ever read, always seem to include the use of at least one of the following essential oils during sexual experiences. Want to get what you desire and need? Perhaps try introducing one of these Divine scents into your bedroom habits and see if it gets a little tantric!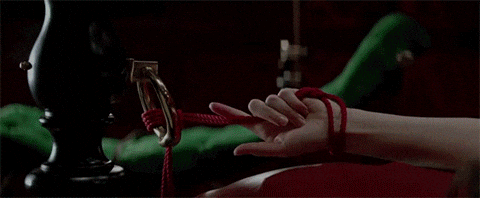 Ylang Ylang
Likely the most well known essential oil aphrodisiac. Used for centuries in perfumes and body oils. Used to attract romance. Ylang Ylang is incredibly floral and at times can be slightly overwhelming (some might even say euphoric) . A little of Ylang Ylang on the body goes a long way. Rumor is that it was one of Aphrodite's favorites!
Rose
My personal favorite! Rose is the essential oil of the Empress. I use Rose constantly for fertility treatments, pre-natal, post-natal, and for women looking to conquer their sexual confidence. A scent completely connected to the essence of "mother" and femininity. What better way to own your feminine sexual power than to use a little Rose in the bedroom? Use directly on your body or even on your sheets and pillow to create a cascade of sensual energy.
Healers Note: Rose is safe to use during pregnancy and postpartum
Sandalwood
An essential oil often mentioned throughout Goddess legends and tales. For example, Goddess Lakshmi resides in a sandalwood tree. Also, whenever an Egyptian Goddess invited a man into bed with them, they would cover their bodies with sandalwood. Warm, lifting, energizing and inviting Sandalwood is an easy scent to love. It is an easy way to spark romance and invite exotic love into your life.
Jasmine
I can honestly say I do not know many that don't love Jasmine! She's like the universal best friend, making her the perfect addition to your sexual activity! Jasmine is warm, floral, and energetically lifting. The scent of Jasmine is instantly capturing, very much similar to pheromones. The fact that Jasmine smells like almost every single island vacation I have ever taken is reason enough to understand why it makes people randy! After all, who doesn't enjoy a little vacation sex?!?!